Yes here is my unashamed marketing promotion for the beginning of 2013.
As I'm sure you will all agree (if you don't agree then please give yourself a slap on the head) we have the nicest range of side mount kits in the southern hemisphere.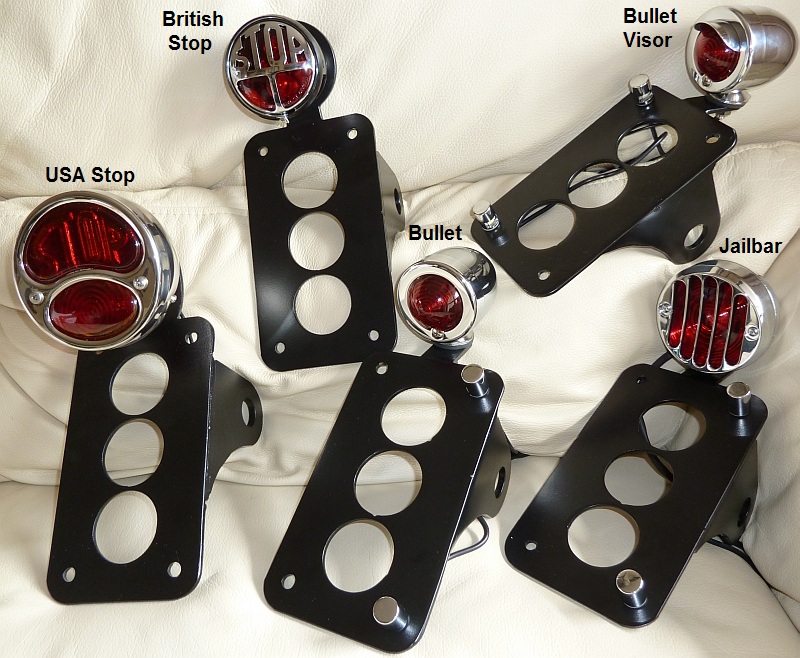 Anyway this is to inform that we will soon have another light available, these ones will have a 3" teacup shaped chrome metal body with a red maltese cross lens embossed into the front of it. Once they arrive I'll post a pic.
Our side mount brackets are well made and are already powdercoated; if you want one of the lights only and want to fabricate your own bracket then you can message for a price on the light only, when they arrive. Discounts for GM forum members. Cheers all.