Hey folks, wanna introduce myself and my new toy. I been lurking on the forums for a wee while now,what an awesome forum you guys have.
I Recently sold my crf250, getting away from the dirt and the mud after a nasty knee injury. I now cant kick start many bikes, so I looked for something with electric start and picked up this Yamaha XV1000,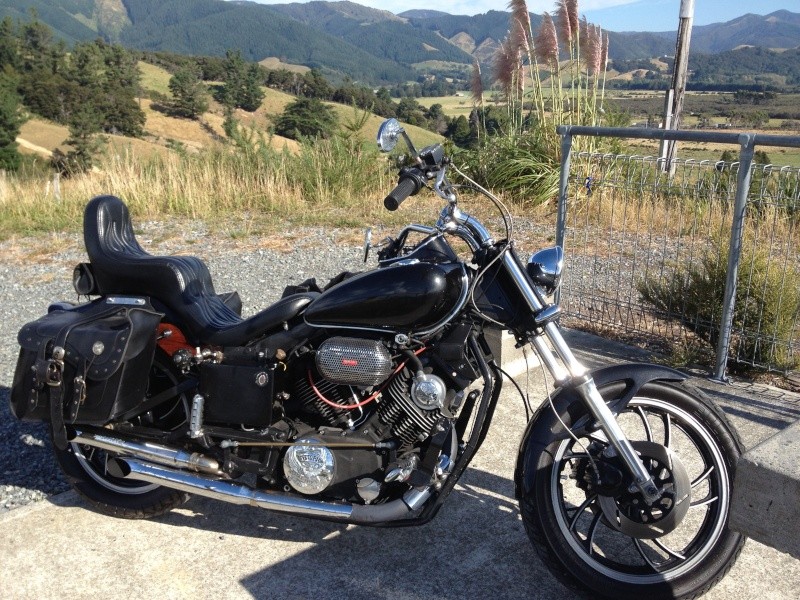 Shes 1982 RJ model (last of the chain drive, I believe) I picked her up local and she came with a photo from her early days, (still has the same old plate!)
Someone has done alot of work to get it where it currently is. The back of the photo says Oamaru photo shop and in the bottom of the saddle bags there is a card glued there,
James Lee Designs
down Christchurch so I figure these guys had something to do with it.
I'd like to chop it further or bobber maybe, but for now I'm happy just sitting back enjoying the ride. So glad I didnt buy a pocket rocket!
Love some feedback and maybe even someone knows some history about this bike?
Matt